About Us
Our Business
WeRecoverData.com is a world leader in data recovery services and one of the only companies to invest in data recovery research and development.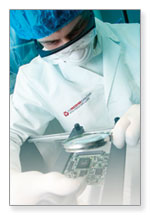 We have developed the most advanced technology and use state-of-the-art equipment; together with the highest level of expertise, we can recover data from any storage device, such as Hard drives, RAID arrays, tapes, memory cards, flash drives, optical and magnetic media, etc. As a result, we present the highest success rate of complete data recovery for our clients, leaving them satisfied and secure.
WeRecoverData.com is a privately held group with its world headquarters in New York City. The company provides data recovery services worldwide, with representation in North America, South America, Europe, and the Middle East. We service fortune 500 companies, government agencies, the military, the health sector, educational institutions, and individuals seeking to recover important digital information.
Expert Data Recovery Services
WeRecoverData.com – A combination of advanced and proprietary technology, decades of experience, professional clean rooms, and world-renowned top experts in data recovery enables us to recover data from all hard drives, storage devices, removable media, flash memory chips, and enterprise complex RAID storage.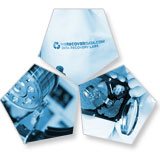 Our Data Guarantee Policy assures that no recovery fees will occur if we cannot get the required data. After evaluating the storage device, our clients will receive a price quote for their recovery case. This evaluation will determine the recovery costs and the time frame needed to complete the recovery based on the case's complexity.
Our fees are determined by the type of storage device that has failed, the media's physical or logical problem, and the time and expertise needed to recover and reconstruct the data fully.
Once our clients approve the free evaluation results, after we finalize the data recovery process, as part of the verification of a successful recovery, a list of files will be presented to our clients so they can identify the critical files. We will then provide the recovered data on an alternative storage device of the customer's choosing and ship it back safely and securely.
We offer the following service options for clients to choose from:
In-lab standard recovery (complete within approximately 3-5 business days)
In-lab priority recovery (complete within approximately 1-3 business days)
In-lab priority weekend recovery (complete within approximately 1-3 days)
In-lab emergency recovery (available 24/7/365 – around-the-clock recovery – full within approximately 12-24 hours)
Remote emergency recovery (available 24/7/365 – around-the-clock recovery – complete within approximately 24 hours)
On-site emergency recovery (on client's premises – available worldwide – complete within approximately 24 hours)
*Approximate times are based on an average complexity case and may vary from case to case.
Why WeRecoverData.com?
Leading provider of data recovery solutions
Years of industry experience and the industry's best techniques and practices
Highly trained professional team of data recovery management experts
Provide exemplary service to Fortune 500 companies, businesses, and individuals
Deliver timely, accurate, and high-quality data recovery
Data Recovery Guarantee Policy: No recovery, no charge
24/7 emergency response
Our professional customer service representatives are ready to assist you and provide your initial consultation over the phone.